LEAD GENERATION
Quality Leads To Fuel Your Demand Gen Engine
Convince and convert with campaigns based on four points of engagement
The best B2B technology marketing strategies are not only based on driving large volumes of leads, but those that will successfully convert into MQLs and who will be ready to book a meeting when you contact them. That only happens when you nurture every opportunity with the care and attention it deserves to confirm purchase intent and interest in your brand.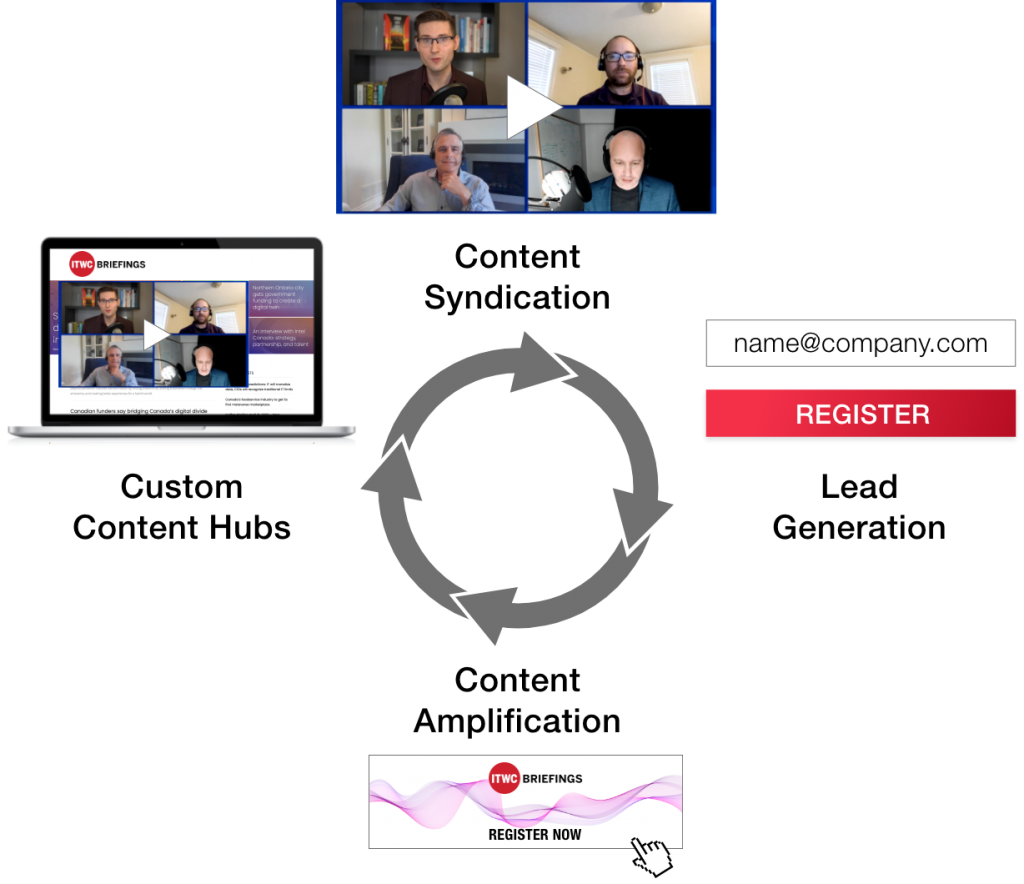 Empower your sellers with accelerated access to in-market buyers
ITWC's 4-Point Nurtured Lead Program is fully scalable to accommodate a range of budgets based on the number of leads required.
Your experience will include pre-campaign content review and presentation guidance. Comprehensive post-campaign reporting will help you measure your results and derive actionable insights to take the next best action. The result will be CASL-compliant leads that help you meet or exceed your demand generation goals.
ITWC's 4-Point Nurtured Lead Program begins by producing a lead gen asset or taking an existing one and turning it into a campaign that we amplify. Only leads that show interest will be invited to a half-hour virtual demo or conversation. A recording of the demo or conversation is repurposed as an online event.
Our team will help you customize a lead generation campaign tailored to your requirements, click here to start